Strategize Your Content With Long Tail Keywords
Plan your content strategically with the long-tail keywords. Make your content enrich with long-tail keywords and understand its importance in the SEO
Image – https://i.workana.com/wp-content/uploads/2019/11/long-tail-keyword-glosario-workana-850×400-850×400.jpg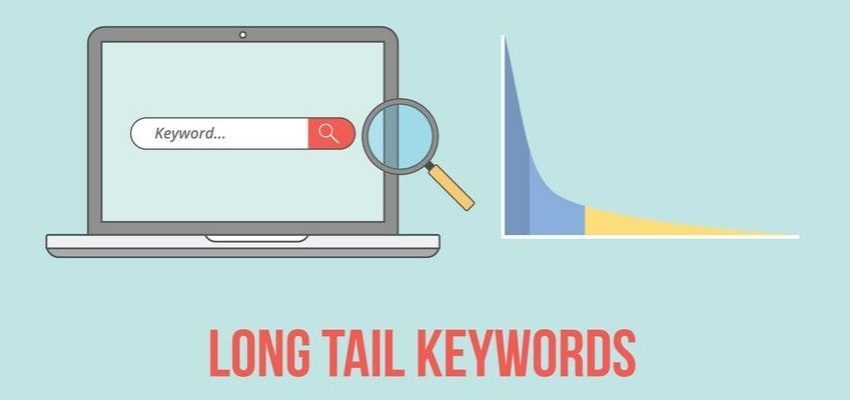 What Are Long-Tail Keywords?
Keywords are of two types – generic terms and long-tail keywords. Generic terms are the one that is commonly used by users to search. Long-tail keywords are the long phrases that are used in SEO to make the search intent specific and to represent your product or content in front of the potential audience.
Why Is It Said That "Longer The Tail, Better The SEO"?
Generic terms have a high search volume. It is highly possible that your content may get lost in the huge search volume and never rank in the traffic. To avoid this issue long-tail keywords are used to upscale your content in the SEO game. Long-tail keywords have low search volume high conversion value and narrow down the content niche for the users. The long-tail keyword is recognized by Google, and it represents your content in front of the potential audience.
For ex- Digital Marketing is a widely used keyword or a generic keyword. On another hand, when we add Digital Marketing based in Caldwell, Texas adds value to the text and content as well.
Long-tail keywords also provide an opportunity to survive in the cutthroat competition. Because it is quite crucial to stay ahead in the virtual world and succeed in the competition. Along with this, it optimizes and personalizes your content to the users. So with long-tail keywords, your content won't be lost in the crowd.
How To Utilize The Long-Tail Keyword Strategy?
The planning for keywords begins with keyword research. It might seem difficult and super challenging work. But with the right set of tools and expert team, your Keyword research can turn easy. The common tools used for keyword research are Google Analytics, Yoast SEO, Google keyword Planner, Google Search Console, etc. Or the simplest way could be the finding the keywords from related search which appears in the bottom section of google search. According to a study, SEO performance is enhanced by numerous times with keyword research.
Improve your keyword strategy according to season, product, competitors, and location. Understand the keyword volume and improvise it according to the user's search intent/ query. It will increase the chance of showcasing your content to the user's eyes.
Bonus point – Using long-tail keywords is of dual advantage because the long-tail already has the short tail keyword. So, it is a win-win situation for the keywords.
Achieve your SEO goals with Keyword research and optimize them to level up your SEO game. The priority should be to make your content and product rank better in the vast competition with relevant keywords. Start your keyword research journey with the best digital marketing agency in Texas to make your work easy and tuned.